Welcome to the European War 6: 1914 Wiki!
For newcomers to this wiki, European War 6: 1914 is a subsidiary of European War 6: 1804 which the its link can be found here for those accidentally confused: https://european-war-6.fandom.com/wiki/Conquest. The game is based around the following 3 wars: The Austro-Prussian War, The American Civil War, and the Great War and is mostly historical. It contains 4 playable continents (North and South America, Europe and Africa)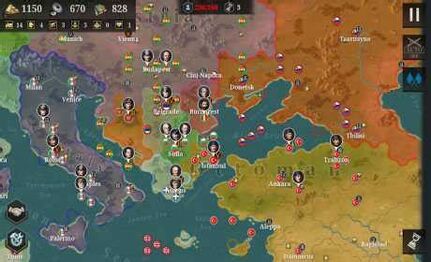 How to Become a Admin:
Click on this link to fill the requirements. If you truly feel that you filled out the requirements, DM me to see your contributions. Future admins can also fill out moderator applications.
Here's some pages to help you get beginners knowledge:
<poll>
 What is your favorite country in European War 6: 1914?
 United Kingdom
 France

German Empire

Austria-Hungary

Ottoman Empire

Russian Empire

Spain

Italy

United States

Confederate States

Canada

Iroquois

Mexico

Colombia

Cuba

Venezuela

Peru

Bulgaria

Romania

Bavaria

German Confederation

Portugal

Greece

Montenegro

Netherlands

Belgium

Switzerland

Denmark

Sweden

Norway

Serbia

Tribal Union

Libya

Egypt
</poll>